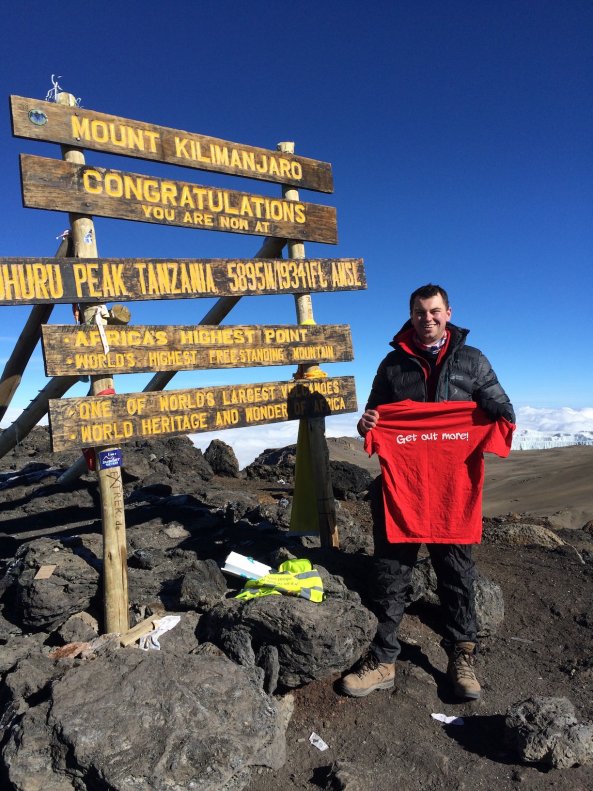 Congratulations to OutdoorLad Martyn Brown who has just summited Mount Kilimanjaro!
He told us about how the expedition came about and how OutdoorLads helped him:
"After going on my first OutdoorLads event in January 2016 I got hooked very quickly, due to the friendliness of leaders and other members, and my passion for getting out into the outdoors and exploring grew.
After several day walks I signed up and undertook the Keswick to barrow walk last May with OutdoorLads. Completing this challenge and raising money for charity was a great feeling. Shortly after this I undertook a second 40 mile charity walk but with a team from work. 
After these events I wanted to push the challenge even further and signed up for Kilimanjaro and raised money for the Alzheimer's society in memory of my grandma. 
If it had not been for OutdoorLads it is unlikely I would have had the confidence (gained by meeting and interacting with up to 30 new people on each event), fitness or passion to undertake this challenge, which is one of the best life experiences I have had. 
OutdoorLads has given me an improved outlook on life and a real sense of being part of a very supportive community."